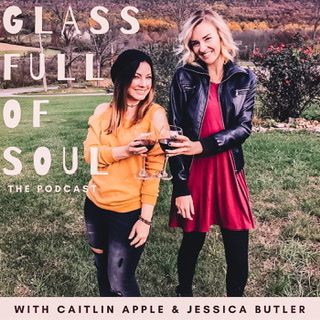 Hosted and created by Caitlin Apple and Jessica Butler
This episode the girls are joined by Caitria, a licensed acupuncturist and Chinese medicine practitioner practicing in Southern Wisconsin. She specializes in women's health, mental health/trauma, and pediatrics. Caitria dives into the practice of acupuncture, why it's an incredible tool for both physical and energetic healing, and how it connects to the chakras, meridian points, energy within the body and so much more. SO much good information on this weeks episode.
Connect with Caitria:
on Insta: www.instagram.com/connectedhealingcaitria
Episode Sponsor: www.Freskincare.com/
CODE: GLASS40 at checkout!
Follow this podcast or Cait and Jess' personal Instagrams at:
www.instagram.com/glassfullofsoul 
Music from:
<a href="http://www.hooksounds.com">Music by HookSounds</a>