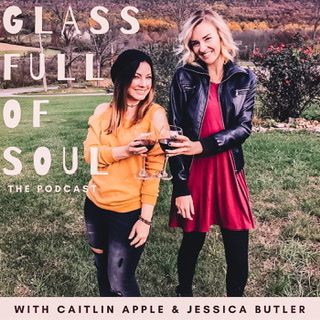 Hosted and created by Caitlin Apple and Jessica Butler
This episode we are joined once again by the incredible Self Love Coach, Stevie Wright. We catch up on what she has been up to since last year and share about breathwork and her incredible new membership called the "Breath Channel". (Discount code and link below!) Stevie and Cait dive into Stevie's personal journey with plant medicine aka psychedelics. She explains what led her to experiment, the first plant medicine journey she tried, and why she feels it has been next level on her healing journey. 
Sign up for her monthly breathwork channel at this link: https://www.steviewright.co/a/35046/DzjfzzKJ 
USE CODE "BC25" to save 25% off aka $5 off your first monthly or $49 off the entire year!
SIGN UP to be the first to hear when
The Magic Within 30 Day Manifesting Challenge launches HERE:
https://mailchi.mp/c3e19179065f/the-magic-within-manifesting-challenge
Connect with Stevie Wright
Episode Sponsor: www.Freskincare.com/
CODE: GLASS40 at checkout!
Follow this podcast or Cait and Jess' personal Instagrams at:
www.instagram.com/glassfullofsoul 
Music from:
<a href="http://www.hooksounds.com">Music by HookSounds</a>